"Tired, happy, proud, and emotional" these are all the words we used to describe how we felt when the final hour of our Colourathon was over. The event happened a month ago, and now we are looking back on what an amazing thing we did.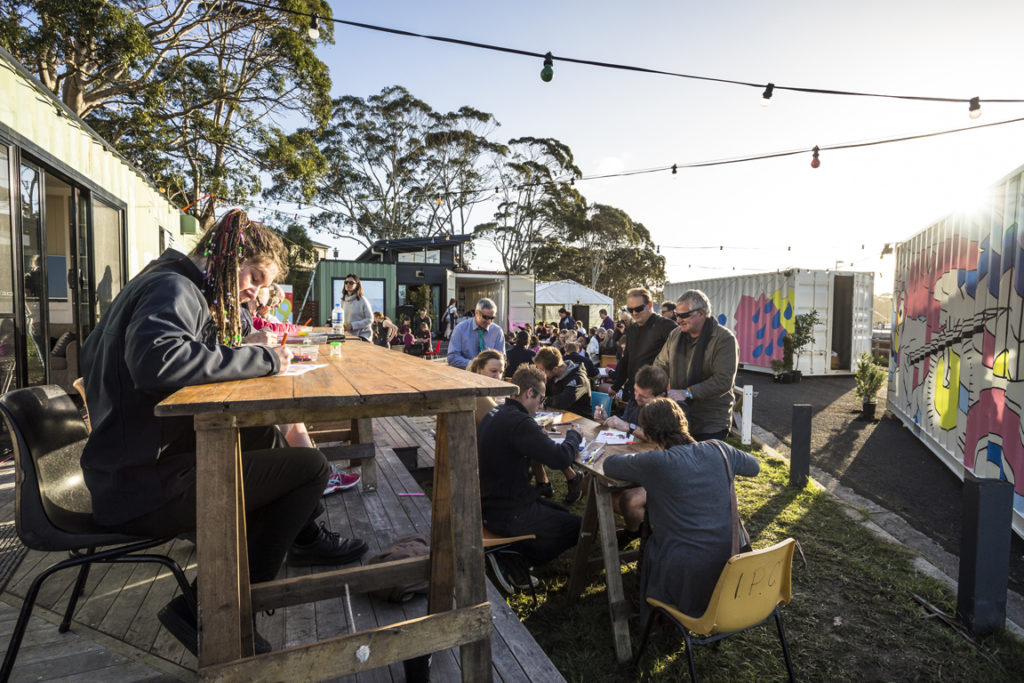 The final total has been added up and we exceeded even our own expectations. We originally aimed for $6000 to help as many kids fleeing family violence with life changing play therapy sessions. We ended up raising over $13, 000 dollars, more than double our original target! So now we can help even more kids. It feels great
In the beginning we felt nervous that it would all go wrong, some of us had butterflies because this was where we would spend the next 24 hours. Others were worried we wouldn't reach our goal and could look silly, but mostly we were excited because we knew what we were capable of.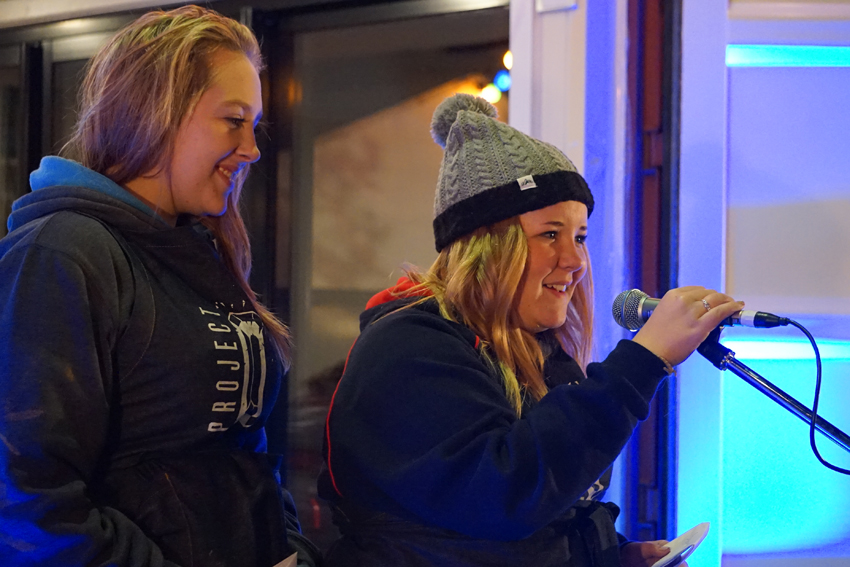 In the lead up before the day we knew that we needed to get serious about it. Everyone just clicked in and got focused and it was good that we had set up the night before.
The site felt homely and cosy with the fire and the coastal pods.   The fire helped to draw people in and made it warm and inviting, it was a cold night and it really suited. There was music on the stage and that helped a lot, there was always music. And it was great that there were people of all ages colouring together all the time.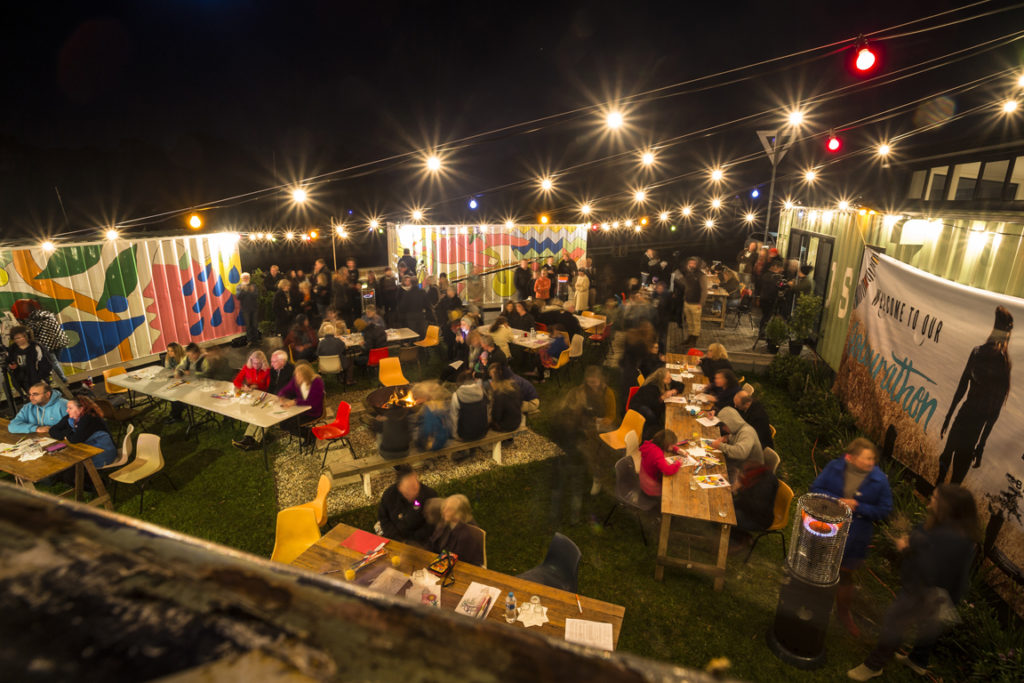 We were keen to see how many people turned up.   Lots of people did, especially in the morning when it was the busiest, and when they first walked in it was a happy atmosphere.
We were all doing stuff and talking to everyone who was there. No one in the group was running around looking panicked. That helped the good vibes happen.
I think the general public enjoyed seeing children from school get involved and doing something for the community. They were there to see people they know succeed.
We counted down every hour and made it a big deal, we all counted together and it was really good, everything we did we did together. We all helped each other. Even the people colouring throughout the event were helping us through and supporting each other. Even if we did breakdown, someone was there to support us and that kept us going.
When we had the official speeches and Roger and Brett acknowledged us it felt very special.   One of us said "My mother was very proud and she was crying. This was the furthest that I had been in a lot of years."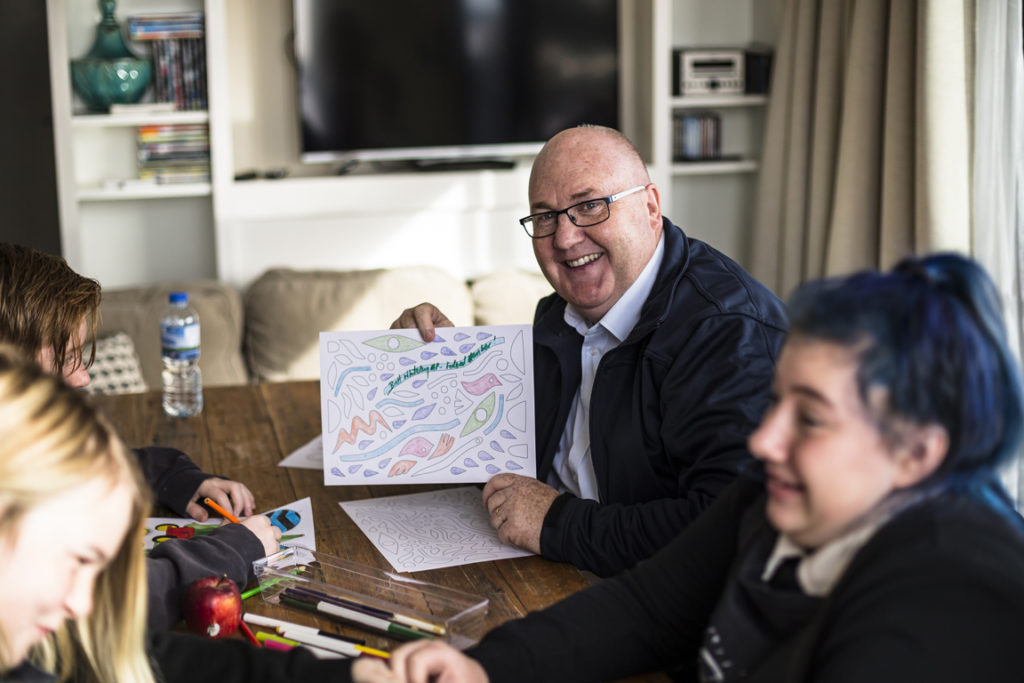 It felt happy and sad when it finished, happy that we had done so well, but sad that it was finally over. And tired. If we do another one, maybe this time it can be in summer with more activities and more painting
It was a good thing for us to do, it will definitely make a difference, and the community doesn't see us as 'school kids that can't do anything' anymore. We actually did something. We hosted an event. We all helped each other and stepped up and raised so much more than we ever thought possible.